Original post via BlackburnNews.com.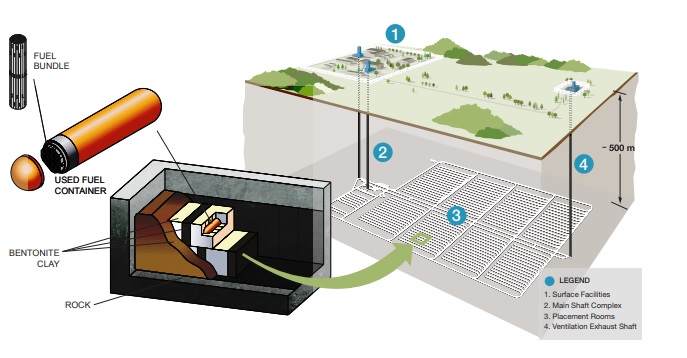 The Nuclear Waste Management Organization is planning to resume its research in South Bruce as it moves toward selecting a Deep Geologic Repository for spent nuclear fuel in 2023.
Laurie Swami is the President and CEO of the NWMO and she made a virtual presentation to South Bruce this week.
Through 2021, there will be more detailed technical and social studies in the area. Work is also ongoing in the Ignace-Wabigoon area, which is the other potential site located in northwestern Ontario.
"We are just beginning to prepare ourselves to restart bore hole drilling in the communities. We were able to progress with some work in the fall but we are really excited to get started again this year," said Swami. "We are really looking forward to get out there and learn more about the environment and the underground conditions in South Bruce."
The bore hole drilling is expected to resume in April.
Swami also also highlighted the relationship with the community which has led to expanded baseline well water monitoring around the potential repository site.
"It's very important for the NWMO to work with the community, with the people in the community, to understand what they're interested in, to make sure they understand what the project is all about," added Swami.
There are also "Well-Being studies", established from the List of Guiding Principles from South Bruce Council, that will start this year.
The study results will be shared broadly with the community and provide important information as people consider whether the project is a good fit for the community.
More information on these studies will be shared at the February meeting of the South Bruce Community Liaison Committee.